Serving the Ottawa area since 1987
Owned & Operated by PAUL FAUBERT
Tell us about your project
Our Mission
01 July, 2019
We have been creating outdoor living environments to customers in the Ottawa area since 1987. We can create stone driveways, walkways, patios, retaining walls or whatever your own outdoor living environment dream may be. We ensure the value of our work exceeds the highest standards for our customers.
Advantages of Stone
01 July, 2019
Long term investment of your home. Stonework increases the property value of your home. Creates areas of your home that provide a more useable outdoor space. Provides remarkable personal elegance and beauty.
Our Crew
01 July, 2019
Our crews are employed by us, not sub-contracted. Our crew is trained and up-to-date on the latest installation techniques. We exceed the standards of the landscape guidelines.

All our vehicles – and their locations – are on line here. Send us an email, and we'll send you a code so you can track our fleet.
CREATIVE OUTDOOR LIVING ENVIRONMENTS
Taking advantage of our short Ottawa summers means you've got to be able to enjoy the outdoors!
Advance Landscaping
Quality worksmanship that is guaranteed to last
Landscape professionals that are honest and hardworking
We work closely with our customers to achieve their living environment
Take off - financing options
INSTALLATION PROCESS
Here is how we work with you to build the perfect project
1. Free Estimate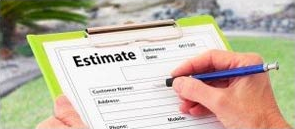 13 July, 2019
The first step is to receive a free consultation to go over your needs and determine what the project will cost. We design within your budget, so no matter what you're looking to spend, we can create the perfect outdoor space for you whether you want a new driveway, walkway, patio, retaining wall, or your outdoor living environment dream is.
2. Design
13 July, 2019
After our consultation, we get to work on the conceptual design. Everything is completed according to the measurements of the space you have available and the types of stone that will work for your project. Our crew will create the outdoor living space that you're looking for at the price that you want to spend.
3. Construction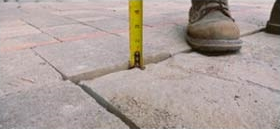 13 July, 2019
After the design is approved, it's time to get to work. Our crew is employed by us. We won't subcontract your job. Our crew is professional, courteous, and will ensure you're completely satisfied at all times during the installation.